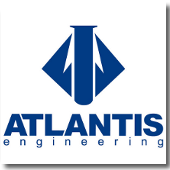 ATLANTIS Engineering clientele includes companies from several EU countries of various sizes and types of industrial activities from the food, beverage, paper, clothing, computing, telecommunication, chemical, electrical appliances and other related sectors. Apart from the software services, ATLANTIS offers the following consulting services:
i)Total Productive Maintenance - TPM implementation, ii)Organising maintenance departments , iii)Reengineering, iv)Planning and optimising land use of production and warehouse area, v)Balancing of production lines, vi)Forming indicators, aiming at the best co-ordination and performance of the company's sources.
ATLANTIS role in the project includes: Literature review; Training needs analysis; Training content development; Quality evaluation; Content translation into Greek; dissemination / valorisation; quality evaluation.