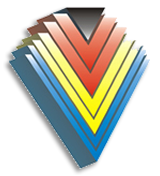 The National Council of Small and Medium Sized Private Enterprises in Romania (CNIPMMR) is an employers' confederation, non governmental, non political and not-for-profit organization, representative at national level for SMEs (participating in all national and local tripartite bodies). Its mission is to promote and protect the interests of SMEs in Romania (either economic, or of production, commercial, financial, juridical or of any other type). CNIPMMR was founded in 1992, when almost nobody in Romania knew what an employers' association should be. Although it practically started from zero, with minimum resources, it has constantly developed new structures, new activities, and attracting more and more individual or collective members all over Romania.
CNIPMMR has 98 collective member associations all around Romania, representing approx. 11.000 companies. CNIPMMR is member of UEAPME (European Union of Craft and Small and Medium Enterprises – www.ueapme.com) and of WASME (World Association of SMES – www.wasmeinfo.org). As member of UEAPME, CNIPMMR is involved in social dialogue at European level, participating in the experts groups of UEAPME related to the activities of DG Education, DG Enterprise, DG Research, DG Social Affairs, DG Enlargement.
CNIPMMR organizes each year three important events: NATIONAL TOP OF PRIVATE COMPANIES IN ROMANIA, NATIONAL FORUM OF SMEs, THE PRIVATE ENTREPRENEURS' DAY.
CNIPMMR, through it extensive membership base, has a substantial 'cascading' effect in the transfer and piloting of the iLearn2Main project results, as well as in quality evaluation of the project results.